Member of the Month
CHRISTOPHER MOLDEN
Christopher Molden is a Level 1 that initiated 09/18/2017. He is from Cement City, Michigan and has worked for JANX since 07/2016.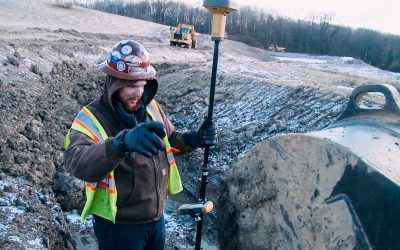 This video gives current and prospective members interested in a career in the pipeline industry and inside look at what our training is all about.
read more
OBITUARIES
Our sincere sympathies go to the bereaved families as we share with them the loss of these good friends and brother / sister members of Local 112.
| Member | Date of Passing |
| --- | --- |
| James E. Albritton        | January 13, 2013 |
| Bratt W. Hughes           | February 17, 2013 |
| Thomas M. Lander          | April 27, 2013 |
| William K. Britt          | August 24, 2013 |
| Richard C. Hager          | September 16, 2013 |
| Sonny L. McCurry          | February 11, 2014 |
| Edward F. Porter Jr.      | April 13, 2014 |
| Donald Wayne Olive        | November 12, 2014 |
| Roy Joe Day               | February 14, 2015 |
| Dean R. Hansen           | February 23, 2015 |
| Freddie Thompson Jr.     | March 14, 2015 |
| Susan Creed Charrier     | September 11, 2015 |
| Jimmy Nail               | February 25, 2016 |
| William Rice             | April 25, 2016 |
| Travis S. B. Dugan       | July 18, 2016 |
| Phillip Stanley Guest     | July 20, 2016 |
| Dina A. Thompson         | September 9, 2016 |
| Garry L. Thielmeier       | November 27, 2016 |
| Jeremy Hamilton           | December 29, 2016 |
| Gary B. Hopper           | January 31, 2017 |
| Howard W. Lehman         | February 6, 2017 |
| Charles R. Spencer       | March 16, 2017 |
| Richard L. Farris         | June 23, 2017 |
| Cecil W. Sparks           | June 24, 2017 |
| Bobby Sheets             | July 23, 2017 |
| John M. Champion         | August 5, 2017 |
| Brenton M. Tubbs         | October 1, 2017 |
| Kevin P. Bowerman         | June 4, 2017 |
| Benny W. Guerrero Sr.     | January 16, 2018 |
| Jackie B. Weimer         | March 6, 2018 |
| Robert H. Williams       | March 21, 2018 |
| Clyde W. Slaughter Jr.   | April 11, 2018 |
| Carl W. Frazee Jr.       | April 13, 2018 |
| Terry L. Perkins         | April 15, 2018 |
| Jack Barnett             | April 26, 2018 |
| James Keating             | May 2, 2018 |
| Dennis L. Blake           | May 14, 2018 |
| Walter R. Powell Jr.     | May 21, 2018 |
| Chris A. Gilbert         | June 18, 2018 |
| Neil Arnold Jr.           | August 20, 2018 |
| Grant E. Kemp III         | September 12, 2018 |
| Billy Dean Hedrick       | October 28, 2018 |
| Donald W. Hilfiger       | December 9, 2018 |
| Sandra K. Cronk | January 22, 2019 |
| Daniel L. Bailey | January 22, 2019 |
| Jeffrey M. Smith | February 4, 2019 |